Our Lawyers made us put these here. It's the same old boring stuff but if you REALLY have a lot of time on your hands then have a read!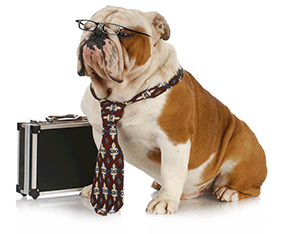 ---
RW PROMOTION
TERMS OF USE
Welcome to the RW Promotion website ("the Website") which is operated by Discount Computer Store Pty Ltd ACN 106 182 003 trading as RW Promotion ("we", "us", "our", or "RW Promotion").
Your access to the Website is conditional upon your acceptance and compliance with the terms, conditions, notices and disclaimers contained in this document (collectively known as "Terms of Use").  Your use of, and/or access to, the Website constitutes your agreement to the Terms of Use.
We reserve the right to amend the Terms of Use at any time.
Our services
We cannot be responsible for any delays or interruptions to the Website. We will use commercially reasonable efforts to minimise delays and interruptions. However, we cannot warrant that the Website will be available at all times or at any given time.
We may at any time and without notice to you, discontinue the Website in whole or in part. However, we cannot be responsible for any loss, cost, damage or liability that may result from our discontinuance of the Website.
Prohibited conduct
In relation to the Website, you must not:
use the Website for any activities or post or transmit via the Website, any information or materials which breach any laws or regulations, infringe a third party's rights, or are contrary to any relevant standard or codes;
use the Website to post or transmit any material which interferes with other users or defames, harasses, threatens, menaces, offends or restricts any person or which inhibits any user from using the Website or the Internet;
use the Website to send unsolicited email messages;
in any way tamper with, hinder or modify the Website;
knowingly transmit any viruses or other disabling features to the Website or via the Website; or
attempt any of the above acts or facilitate or assist another person to do any of the above acts.
Intellectual Property
The material on the Website, including the software, design, text, images and graphics comprised in the Website and the selection and layout of the Website are owned or under licence by RW Promotion and protected by Australian and international laws.
Your use of the Website does not grant you a licence or act as a right of use of any of the trade marks or logos, whether registered or unregistered, that are displayed on the Website without the express written permission of the trade mark owner.
We own the copyright, which subsists in all creative and literary works that are displayed on the Website.
You may view the Website and its contents using your web browser. In visiting the Website, you may make a temporary copy of the Website by means of the usual operation of your web browser only.
You must not:
reproduce or use any of the material on the Website for commercial purposes, including sale;
in any way modify the material on the Website; or
cause any of the material on the Website to be framed or embedded in another website.
In summary, you must not modify, copy, reproduce, republish, frame, upload to a third party, post, transmit or distribute the content of the Website in any way except as expressly provided for by us or expressly authorised in writing by us.
In the event that you do any of the above acts, we will not hesitate to enforce our intellectual property rights against you.
Third party links
The Website may contain hyperlinks and other pointers to websites operated by third parties ("Linked Websites"). We do not control Linked Websites and are therefore not responsible for the content of any Linked Website or any hyperlink contained in a Linked Website. We provide the hyperlinks for your convenience only and do not indicate, expressly or implicitly, any endorsement, sponsorship or approval by us of a Linked Website or the products or services offered at Linked Websites. You visit Linked Websites entirely at your own risk.
We do not provide any warranty or take any responsibility for any aspect of Linked Websites or their content. You should make your own investigations with respect to the suitability of goods and/or services offered to you via a Linked Website.
Indemnity
By using the Website, you agree to indemnify us from and against all actions, claims, suits, demands, damages, liabilities, costs or expenses (whether in tort or in contract including and without limitation, negligence) arising out of or in any way connected to the use of the Website by you.
Disclaimer
Some legislation such as the Australian Competition and Consumer Act 2010 (Cth) and other similar consumer protection laws and regulations in other countries may confer you with rights and remedies relating to the provision of goods or services to you by us via the Website which cannot be excluded, restricted or modified (your "Statutory Rights").  We exclude all conditions and warranties implied by custom, law or statute except for your Statutory Rights.
Except for your Statutory Rights and with respect to the Website:
all material on the Website is provided to you without warranties of any kind, either express or implied;
we expressly disclaim all warranties of any kind including but not limited to warranties of acceptable quality and fitness for a particular purpose;
we do not warrant that the functions contained in any material on the Website or your access to the Website will be uninterrupted or error free, that any defects will be corrected or that the Website or the server which stores and transmits material to you are free of viruses or any other harmful components; and
we do not warrant or make any representation regarding your access to, or the results of your access to, the Website including its correctness, accuracy, timeliness, completeness, reliability or otherwise.
To the extent permitted by law, including but not limited to any act or omission on your part, we will not be liable for any loss, damage, costs or expense whether direct, indirect, incidental, special and/or consequential, including loss of profits, suffered by you or claims made against you which result from any use or access of, or any inability to use or access, the Website.
You expressly acknowledge that we do not exert control over users of the Internet and we are not liable for damage suffered by you, either directly or indirectly, as a result of your access to the Website.
Limitation of Liability
To the extent permitted by law, our liability for breach of any implied warranty or condition, which cannot be excluded by the Terms of Use, is limited, at our option, to one or more of the following:
In the case of services supplied or offered by us:
the supply of the services again; or
the payment of the cost of having the services supplied again.
In the case of goods supplied or offered by us:
the replacement of the goods or the supply of equivalent goods;
the repair of such goods;

the payment of the costs of replacing the goods or acquiring equivalent goods; or
the payment of the costs of having the goods repaired.
Privacy
By agreeing to and accepting the Terms of Use, you also agree to the terms of the RW Promotion Privacy Policy.
Termination
The Terms of Use are effective until terminated by us, which we may do at any time and without notice to you.  In the event of termination, all restrictions imposed on you by the Terms of Use and limitations of liability set out in the Terms of Use will survive.
Miscellaneous
We rely upon your continued observance of the Terms of Use. If we suffer loss or damage or incur any costs associated with any breach by you of the Terms of Use or any associated legal obligation, you agree to indemnify us for those losses, damages and costs.
We do not make any claims that the information is appropriate or may be downloaded in all areas, countries or jurisdictions. Access to the information contained in the Website may not be legal by certain persons or in certain countries.  If you access the Website, you do so at your own risk and you are responsible for compliance with the laws of your jurisdiction.
If any provision of the Terms of Use is found to be invalid or unenforceable by a Court of Law, such invalidity or unenforceability will not affect the remainder of the document, which will continue in full force and effect.
All rights not expressly granted in the Terms of Use are reserved.
If we do not act in relation to a breach of the Terms of Use by you, this does not waive our rights to act with respect to subsequent or similar breaches of the Terms of Use by you.
Applicable Law
The Terms of Use are governed by and construed in accordance with the laws of the State of Queensland, Australia. You irrevocably and unconditionally submit to the non-exclusive jurisdiction of the Courts of the Queensland and Courts of Appeal from them for determining any dispute concerning the Terms of Use.
Contacting us
If you have any questions relating to the Terms of Use, please contact us by emailing info@rwpromotion.com.au.
Terms of Use last updated on 20 June 2011.
---
RW PROMOTION
PRIVACY POLICY
Discount Computer Store Pty Ltd ACN 106 182 003 trading as RW Promotion ("we", "us", "our", or "RW Promotion") recognises and values the protection of your personal information. We are aware of our obligations under the Privacy Act 1988 (Cth) and we will ensure that we fulfill our obligations under that Act.
We also recognise that you may have concerns about our collection of your personal information via our website, which is located at www.rwpromotion.com.au ("the Website") and how we may use that information.
We have implemented this Privacy Policy in order to inform you about how we will collect, store, use your personal information and under what circumstances we may disclose your personal information.
Please note that this Privacy Policy forms part of the RW Promotion Terms of Use document, which is displayed at the bottom of the Website.
Information we collect from you
From time to time, we may ask you to supply personal information such as your name, address, date of birth, telephone number or e-mail address. However, under no circumstances will we request or collect any information from you that may disclose your:
political, religious or philosophical beliefs or affiliations;
racial or ethnic origin; or
We may also conduct surveys or market research and may seek other information from you on a periodic basis. These surveys will provide us with information that allows improvement in the types and quality of services offered to you, and the manner in which those services are offered to you.
Personal information via the Website
Most commercial websites use 'cookies', which are pieces of information that websites send to the browser and are stored in the computer hard-drive. Cookies make using the Website easier by storing information about your preferences on the Website. This allows the Website to be tailored to you for any of your return visits. Cookies will not identify you personally.
If you would prefer not to receive cookies, you can alter your security settings on your web browser to disable cookies or to warn you when cookies are being used. However, by disabling the cookie function in your web browser you may impede your ability to use parts of the Website.
Your option not to provide your personal information
Providing us with your personal information is absolutely optional, and whenever it is optional for you to provide us with your personal information, we will make this clear to you. When you provide us with your personal information, you are consenting to our storage, use and disclosure of that information as outlined in this Privacy Policy.
We may from time to time run competitions or offer additional benefits to you and we may ask you to provide us with your personal details for these purposes. Providing us with this information is absolutely optional to you. However if you do not provide your personal information to us we may not be able to contact you or give you access to the additional benefits.
You may opt out of these additional communications at any time and can do so by emailing us.
Use and disclosure of your personal information
Your personal information, including your e-mail address, will be used for two primary purposes:
to ensure the proper functioning of the Website; and
to assist Inform with our marketing, planning, product development and research requirements.
We will not use or disclose (or permit the use or disclosure of) personal information that could be used to identify an individual member in any circumstances except:
to ensure the proper functioning of our business and the Website in relation to the person in question (for example, to confirm your acceptance of our Terms of Use, or to seek your views on the operation of the Inform business and the Website in order to improve it);
to communicate promotional offers and special events to you;
to avoid risks to health and safety of an individual or society at large;
where the law requires us, or authorises us to do so; or
where you have given express consent to us for a prescribed purpose.
We will not sell, distribute, rent, licence, disclose, share or pass your personal information onto any third parties, other than those who are contracted to us to keep the information confidential whether subject to a statute or a scheme which imposes similar restrictions to the National Privacy Principles contained in the Privacy Act 1988 (Cth) regarding the handling of personal information.
Terms of Use
We will take all reasonable steps to ensure that all information collected from you is accurate, up to date, complete and stored in a secure environment and accessed only by our authorised personnel.
Please note that no information transmitted over the Internet can be guaranteed to be 100% secure. However, we will endeavour to protect your personal information as best as possible but we cannot guarantee the security of any information that you transmit to us, or receive from us. The transmission and exchange of information is carried out at your own risk.
Unsubscribing from our e-mail database
To unsubscribe from our e-mail database, please send an e-mail to unsubscribe@rwpromotion.com.au with "UNSUBSCRIBE" typed into the subject line of the e-mail.
Accessing, correcting and updating your information
You have the right to access the information that you provide to us.
If you wish to access or modify any personal information that you have provided to us, please contact our Privacy Officer at privacy@rwpromotion.com.au.  
Contacting us
If you have any concerns or questions about our Privacy Policy, please contact us at info@rwpromotion.com.au.    
We reserve our right to modify or amend this Privacy Policy at any time and without notice to you. For further information about privacy, please refer to the Australian Privacy Commissioner's website www.privacy.gov.au.
Privacy Policy last updated on 20 June 2011.
---
RW PROMOTION
SPAM STATEMENT
Discount Computer Store Pty Ltd ACN 106 182 003 trading as RW Promotion ("we", "us", "our", or "RW Promotion") is committed to observing and complying with its obligations at all times under any relevant Spam legislation and regulations in any subject country.
For the purpose of this Spam Statement, the term 'subject country' means the country from which you access our website, which is located at www.rwpromotion.com.au.  
We assure you that:
we have crafted an internal policy to educate staff and implement clear guidelines and rules in relation to the dissemination of commercial electronic messages;
you may at any time unsubscribe from any mailing list to which you have previously subscribed. If for any reason there appears to be no facility to unsubscribe from the mailing list, please send an email to

unsubscribe@rwpromotion.com.au

advising us of your wish to unsubscribe; and
we will not use address-harvesting software for any reason whatsoever.
To assist us to combat Spam, we request your assistance with the following:
if you receive an offensive or unauthorised commercial message, which appears to originate from an RW Promotion email address, please assume that it has been sent in error and notify us immediately on the above contact details;
please ensure that you unsubscribe from any of the RW Promotion mailing lists if you decide that you no longer wish to receive electronic commercial messages from RW Promotion or its contracted third parties; and
please notify us of any changes to your personal details or cancellation of your email address.
Spam Statement last updated on 20 June 2011.
---
RW PROMOTION
UPLOAD TERMS AND CONDITIONS
This agreement (Agreement) is between You and Discount Computer Store Pty Ltd ACN 106 182 003 trading as RW Promotion (RW Promotion).
General Terms
This Agreement governs the uploading, submitting, sending and/or making available to RW Promotion by any means (Uploading), of photos, illustrations or other visual media (the Content) for the generation of printing material and/or promotional products (End Products).
We may at any time and at our sole discretion, amend, revise or modify this Agreement. Although we may notify you of any amendment, revision or modification, it is your responsibility to periodically review this Agreement, which can be viewed here. You agree to be bound by such changes, modifications or revisions as made by us from time to time.
Uploading
All Content must be uploaded in formats acceptable to us format. All other formats may need to be converted by RW Promotion, and such conversion may be subject to additional charges. Please contact us if you are unsure of file types that are acceptable to us.
Before Uploading, it is your responsibility to edit Content for use in End Products, which may include cropping the Content to your requirements, ensuring the Content meets the degree of resolution required, or that the Content meets the minimum resolution recommended for the End Product. We will not be responsible for End Products that you are not satisfied with as a result of improper cropping by you, or a failure to meet the minimum resolution recommended for the End Product.
You are solely responsible to maintain a copy of all the Content. RW Promotion is not responsible for loss or accidental damage to the Content or for the accuracy or quality of the Content for End Products. No warranties or claims are made by RW Promotion regarding the ability to use the Content for End Products, and RW Promotion is not responsible for any problems that may arise.
Content
You are solely responsible for all Uploading and for any consequence of Uploading. We do not guarantee any confidentiality with respect to any of the Content.
You agree that the Content does not:
contain third party copyrighted material, or material that is subject to other third party proprietary rights, unless you are the owner of that material or have permission from the rightful owner of the material or you are otherwise legally entitled to upload the Content and to grant RW Promotion all of the licence rights granted herein;
contain falsehoods or misrepresentations;
is unlawful, threatening, harassing or hateful;
encourages conduct that could be considered a criminal offence;
gives rise to a civil liability or violates any law; or
is otherwise inappropriate in the view of RW Promotion;
impersonate another person; or
contain adult-oriented and/or explicit material.
RW Promotion reserves the right to delete any of the Content for any reason whatsoever. The removal of the Content may occur without any liability to RW Promotion.
Licence
By Uploading, you grant RW Promotion a worldwide non-exclusive, sub-licensable, royalty-free licence to:
use, reproduce, distribute, display, publish and adapt any part or all of the Content for End Products; and
perform or carry out any actions associated with achieving any of the above.
RW Promotion may use the Content for any period of time beyond the creation of End Products.
Warranties and Representations
You warrant and represent to RW Promotion that:
you have authority to enter in to this Agreement;
you are authorised to upload the Content to the Website;
you solely own the Content and you have obtained all necessary rights, clearances, waivers and consents relating to the Content;
you are not aware of any pending or ongoing litigation relating to the Content, or any part of it;
the Content that you upload is original and is not a reproduction, whether in whole or in part, of another person's work; and
the Content does not contain any viruses, trojans, worms or any other destructive code or content.
Indemnity
In accepting the terms of this Agreement, you agree to indemnify RW Promotion and keep RW Promotion fully indemnified against all proceedings, claims, actions, damages, costs, losses or harm suffered by RW Promotion as a consequence of any breach or non-performance by you of any of the representations or warranties contained in this Agreement.
Acceptance of Submissions
RW Promotion is in no way obliged to accept any Content uploaded.
Limited Recourse
You will have no recourse whatsoever against any director, shareholder, agent, representative or individual associated with RW Promotion. Any rights or remedies must be brought and enforced against RW Promotion itself.
Governing Law
The laws of Queensland, Australia govern this Agreement.
Upload Terms and Conditions last updated 20 June 2011.